Ever dreamed about being a super cool glitter artist and running your own glitter bar or glitter station? Learn to glitter with us and we will teach you everything you need to know to do glitter makeup at weddings, festivals and all types of events.

It's time to take your beauty and business to the next level!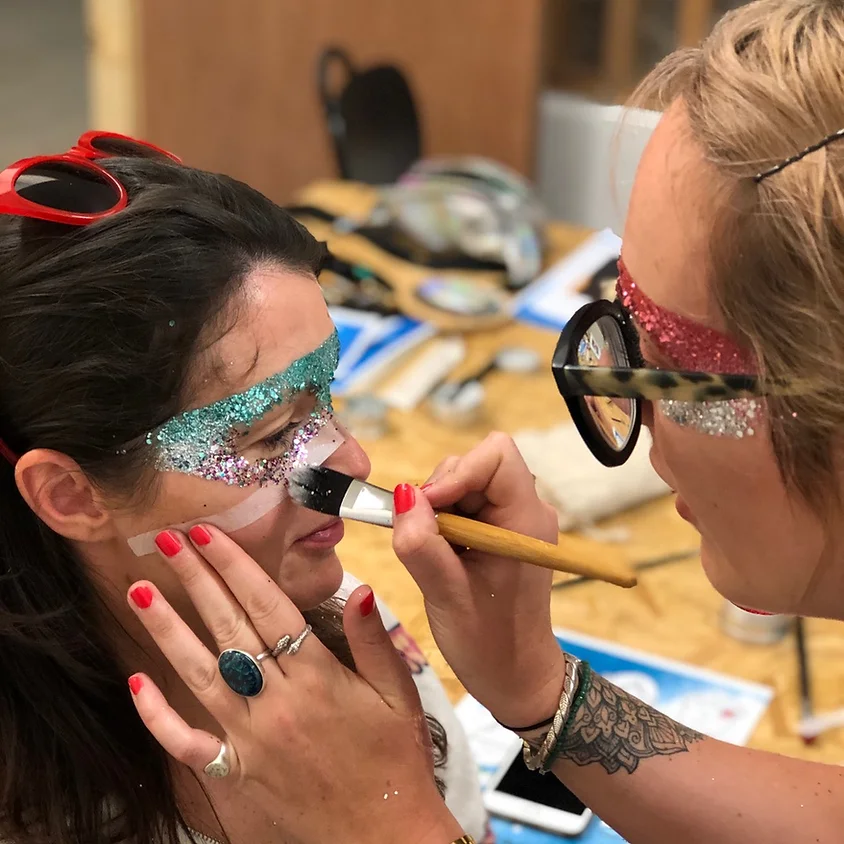 Who is the course for?


This glitter makeup course is designed for anyone who aspires to become an eco glitter makeup artist. Whether that be for friends, family or as a business at events, parties and weddings.
It's also super valuable for anyone working in the makeup and beauty industry who want to confidently add eco glitter to their box of beauty products.​

What's included?
Step by Step instructions of how to do 11 popular glitter looks
Beginners & more advanced glitter included
Explanation of products used personally by Eco Glitter Fun on their glitter bars
Learn all the tips & tricks from an artist working in the industry for over 6 years
Health & hygiene - learn how work with eco glitter safely
Events - Learn about how to start working at events
Business advice - Learn directly from the Founders of Eco Glitter Fun on how you too can set up a glitter artist business.
Marketing material - EGF looks card for use at events
Eco Glitter Fun Glitter Artist certificate of attendance
Eco Glitter Fun products to purchase at wholesale prices.
Unlimited access to all updates and add-ons to this course included.
No expiry to course!
What You Get When You Sign Up

Add a Glitter Artist Kit to Your Purchase Now

Thank you for subscribing! Kindly check your inbox for confirmation. We'll keep you updated as promised!